ALICANTE. Fernando Belasteguin asked the Argentinian forehand player Sanyo Gutierrez last year about playing together. The answer was easy: " It is a little bit better to play with him than against him," Sanyo says before his training at Bela Padelcenter in Alicante.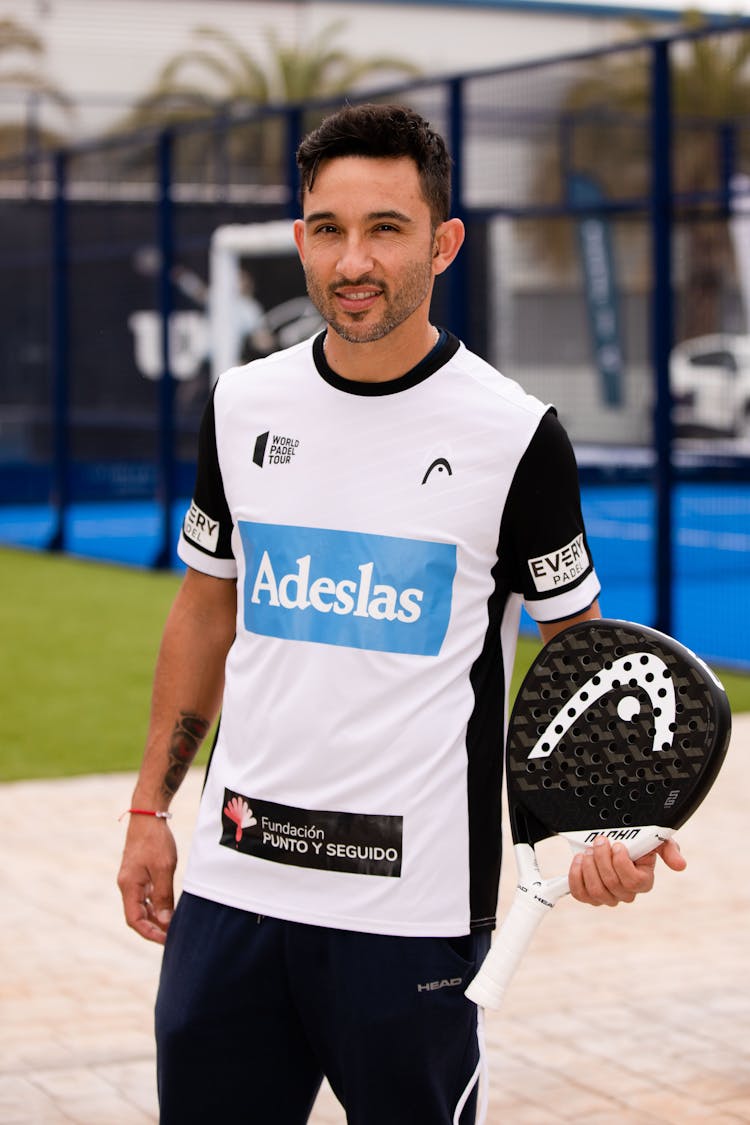 Sanyo Gutierrez is one of the best forehand players in the world. Last year the big boss Fernando Belasteguin gave Sanyo a call about playing together during the World Padel Tour season of 2021. The answer from Sanyo was easy.
– It is a little bit better to play with him than against him, Sanyo says and laughs.
Both superstars will form a competitive team for the whole season and won their first tournament together in Madrid.
– We are a very tactical team. Bela is a player who always plays from 75 to 90 percent in all his matches. If he plays 90, then we will win. If he plays at 75, our opponents have to play well to beat us.
Fernando Belasteguin and Sanyo Gutierrez have faced each other in many World Padel Tour-finals the last seasons. During the seasons when Bela played with Pablo Lima, and Sanyo Gutierrez formed a team with Maxi Sanchez. Last season, Sanyo Gutierrez played with Franco Stupachuk, and Bela played with Agustin Tapia.
– It is like playing against Rafael Nadal. It is that kind of temperamental player, but they are very focused at every point. I have only beaten Bela when I play better padel. If you don´t play well, Bela will always win the match.
Sanyo Gutierrez and Franco Stupachuk won one World Padel Tour tournament, the Menorca Open, last year. The expectation for this season is much higher when he plays with Bela.
– I play relaxed with Bela and know what will happen during the matches, we have been training hard in the pre-season, and we are taking it step by step in every single game, Sanyo says.
During the first tournament in Madrid, the padel court was speedful because of the height over sea level. In Alicante, the courts will be much slower than Madrid, which affects the game plan for every pair during the tournament.
– It also depends on the temperature. We have to think about what time we play and the weather conditions in our strategy. It all affects the speed on the court, Sanyo says.