ALICANTE. He left Argentina for a year in Spain. Twenty-one years later, Fernando Belasteguin has not returned: "My family is my source of motivation," the world number one in the history of padel says when we meet him at Bela Padelcenter in Alicante.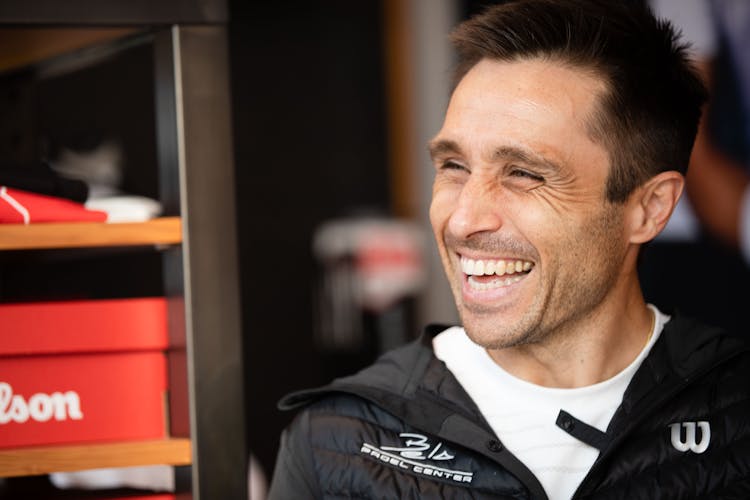 When football scouts from the big clubs Boca Juniors and River Plate in Buenos Aires went the 365 kilometers to his hometown Pehuajó in the Argentinian countryside to watch players for the future, they looked at his teammates that scored goals.
Afterward, the sport of padel and its supporters can thank them. In that local team, the world number one in the history of padel, Fernando "Bela" Belasteguin, played as an uncompromising central defender.
– I knew from then that I never could become anything in football, with padel I would at least have the possibility to travel all over Argentina, Bela says.
In the small town of Pehuajó southwest of Buenos Aires, far away from shopping malls and crowded streets but close to the local football pitch. Here, the story about the best padel player in history took its beginning.
– I am from a tiny town and was playing football all day. When I was ten years old, the first padel court was built in the same club. When they made the first padel court, I gave up football and decided to play padel instead.
It was the right decision for Fernando Belasteguin. Five years later, Bela made his debut as a professional padel player in Argentina.
– It was more fun than it was my profession, but I was very good at it. At 19 years old, I had already beaten the best in Argentina. I realized that if I trained hard, I could compete with the best in the world. It's been 20 years since then, and the truth is that I have been number one in the world for many years now.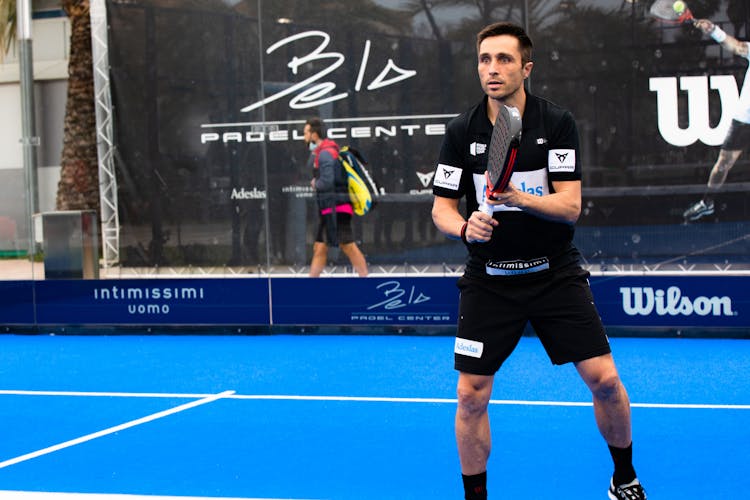 With an ambition to train harder and compete with the best players globally, Bela decided in 2001 to take a year off from his studies and leave his family in Argentina and move to Spain for a year. But Bela did not return.
– I studied economics in Argentina and said: Well, I am going to Spain for a year to have a life experience, get to know a new country and compete with the best. Then I will go back to Argentina to finish my degree, 21 years have passed, and I am still in Spain. I have married in Spain, have children in Spain, and have not returned to Argentina.
The hardest part for Bela was definitely to leave his family back home in Argentina.
– If my parents and my sister were close, I could be anywhere in the world. But luckily, Spain opened doors for me, allowed me to develop my profession, and was treated very well, Bela says.
In Spain, Bela teamed up with the left-handed Juan Martin Diaz from Argentina. They would dominate the sport together. In 2002, when Bela was 22 years old, he became the youngest player in padel history to be the world number one.
– It didn't change anything. You have realized that you are number one in the world doing what you like. You are still doing the same profession and train to the maximum every day as if it was the last day of your career.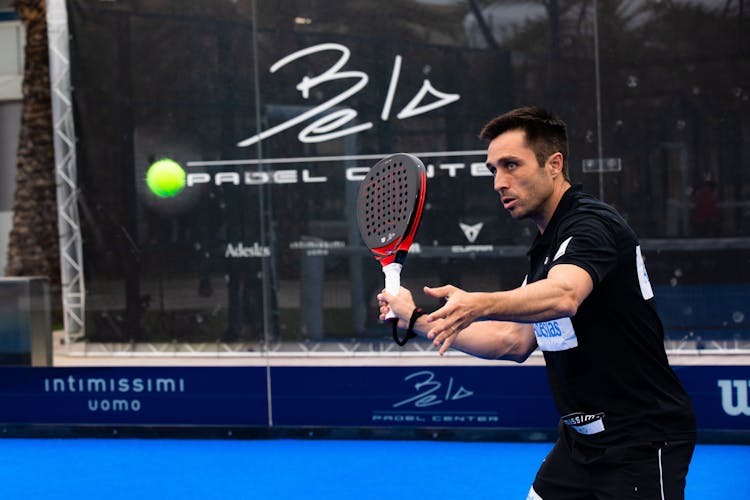 For 16 years, Fernando Belasteguin would stay as the number one. Together with Juan Martin Diaz, the pair was unbeaten in one year and nine months and won 22 tournaments in a row from September 2005 to May 2007.
Today, both Juan Martin Diaz and Fernando Belasteguin are professional players on the World Padel Tour. Bela is no longer ranked as number one. Currently, he is ranked as number four, but he may reach the highest-ranking level again. Together with his new partner, Sanyo Gutierrez, they have created a team that is hard to beat for everyone at the World Padel Tour.
– I train every day as if it were the last day of my career. I have been lucky to win many times. It seems that winning is easy, but it is challenging. We both are very clear that we have to work for the team. We have a clear concept of the game. When I spoke with Sanyo to play together, I made it very clear what I could do and what I could not do so that he would not find surprises, Bela says.
In 2008 Bela and his wife Cristina moved from Madrid and settled in Barcelona, where the family with the children Federico, Sofia, and Bea still lives today.
What motivates him to keep playing padel at the top level with unbelievable 16 years as number one is clear.
– To become a professional padel player, I had to leave my family in Argentina. If I don't train as if it was the last day of my professional career, I will disrespect the sport. I would disrespect myself, but above all, and most importantly, I would be disrespecting my family. My family is my source of motivation.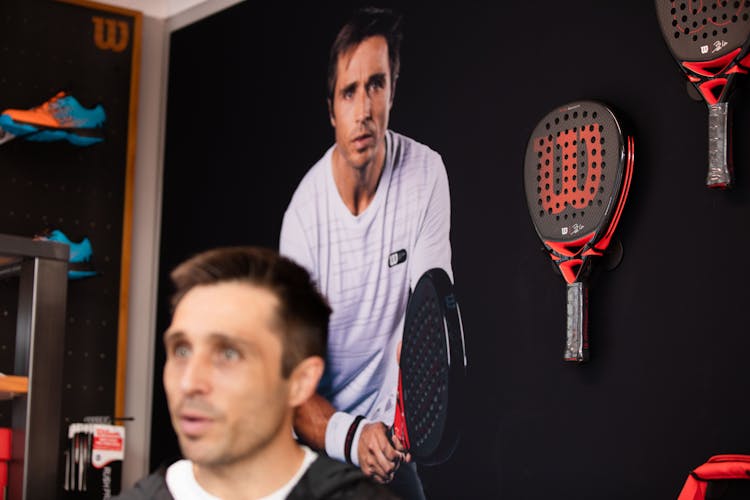 A lot has changed in the sport of padel since Bela played his first match in Pehuajó. Everything is different, and Bela points out that the players that want to stay on a competitive level must go with the evolution of the sport.
– If not, they will be left behind. I try to see where the sports trends are going to learn them and be very competitive. Today I am a better player than I was yesterday, but today I am much worse than the version in the next few days.
– There have been many changes in the sport but there will be many more in the future.
Padel has been booming the last few years in several countries, even if the best player in the world is still from Argentina and Spain. That padel is growing worldwide is no surprise for Fernando Belasteguin.
– I have always been convinced that padel will be successful worldwide. The only thing is that it is a very young sport, give it time, and I have no doubt that padel being the sport of the future in the next 15 years.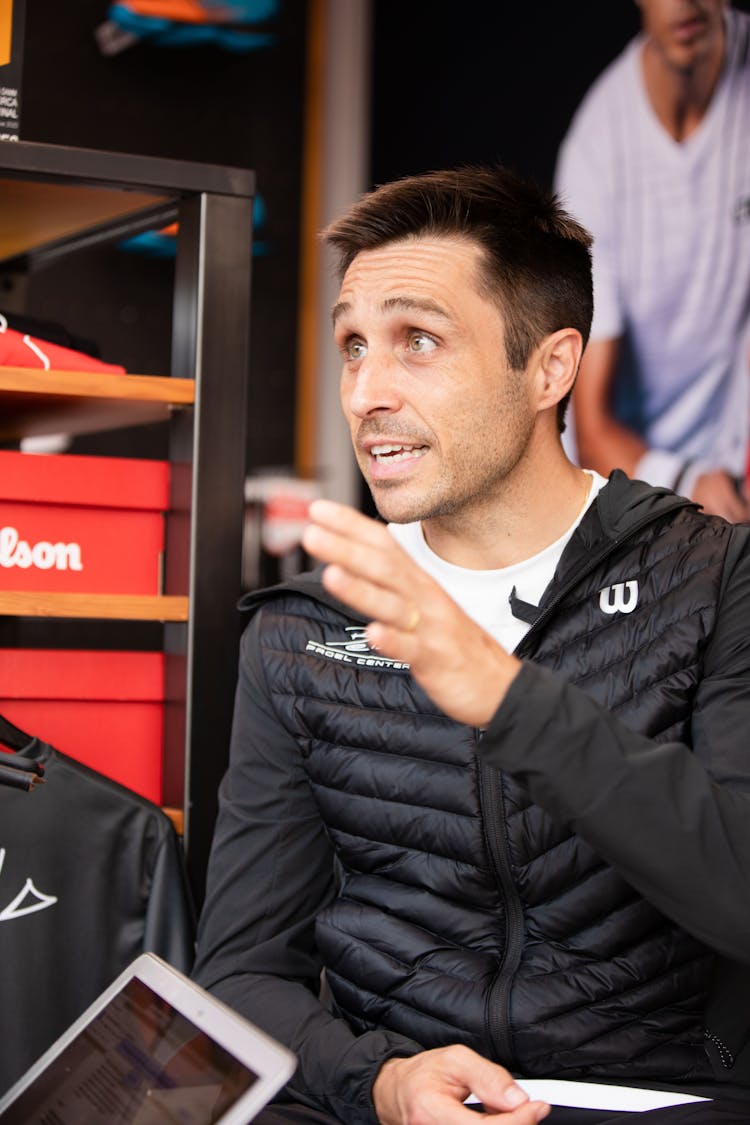 The world number one in all history in the sport of padel from the small city Pehuajó in the Argentinian countryside does not want to point out one memory from his career special.
Instead, the 42-year old padel player means that the best is yet to come.
– Now, I am 42 and have already spent 27 years of my professional career. I still have the same illusion of this 10-year-old boy who knew the sport 32 years ago.